Day Class in Miller's Creek, NC
Warning
: mysql_query() [
function.mysql-query
]: Access denied for user 'mainline'@'localhost' (using password: NO) in
/home/mainline/public_html/wp-content/plugins/wp-notify-wizard/metabox.php
on line
359
Warning
: mysql_query() [
function.mysql-query
]: A link to the server could not be established in
/home/mainline/public_html/wp-content/plugins/wp-notify-wizard/metabox.php
on line
359
Warning
: mysql_fetch_array() expects parameter 1 to be resource, boolean given in
/home/mainline/public_html/wp-content/plugins/wp-notify-wizard/metabox.php
on line
360
MILLERS GRAIN HOUSE
is having a

Day Class at Miller's Creek Baptist Church !!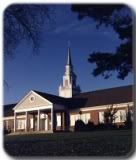 10:00AM -7:00PM - Saturday - October 9, 2010
We'd LOVE to have YOU join us !!
Learn how to stretch your food dollars using healthy, whole foods.

Learn how to make healthy foods convenient.

Learn to use both manual and electric grain mills and see the difference.


Learn techniques for using freshly milled grain.

Learn to use both machine and hand methods of bread baking.

Learn ways to store your grains.

Learn new skills.

Eat great food.

Make new friends!
Tentative Itinerary....
10:00AM: ~ WELCOME !!

10:30-11:00AM: ~ We jump right into Fresh Milled Loaf Bread Baking Basics! Learn to make hamburger buns, hoagie/sub rolls, hot dog buns and more fun with this Basic Fool Proof recipe!

10:00-11:30AM: ~ Let's mix up some Whole Grain Breakfasts to make healthy convenience foods for those busy mornings! Make-a-head muffin options, pancake and waffles in a jiff and more! We'll make a batch for snack too!
1:00PM-ish: ~ Let's have Lunch on YOUR BREAD that just came out of the oven!  PBJs, Veggie Sandwiches or Turkey...and trimmings.
After lunch clean up - let's take a little break and have a Q & A session!

Why is home milling is both more economical and healthier?

Trouble-shooting?

Grain Storage?

Your questions...just ask!

4:30PM: ~ Time to start making Whole Wheat PIZZA together! Then we can enjoy a Healthy Pizza Party!
6:30PM: ~ Sadly, it's time to clean up then go home! But don't forget to share emails and contact info with your new friends to help you keep baking and sharing tips together!
How to Register:
Please Note....
The price will increase as of September 24th 5:00PM to make adjustments for last minute changes....that's just two weeks before the class!
The earlier you register...the more you save!

Once you have registered by paying, we will send you more detailed information of what to expect from our day together!
Click the yellow button below and  follow the payment steps and YOU'RE IN!
$28.00 covers all your supplies, lunch, snack, dinner and instruction!
If you don't have or like to use PayPal, that is FINE. You can pay via debit/credit card.

After you've clicked that yellow button above... just then click the next yellow button that says "Proceed to Checkout" and look for the option that looks like this below....
Don't have a PayPal account?
Use your credit card or bank account (where available) Continue<input type="submit" name="new_user_button.x" value="Continue" class="transparentButton" alt="">

...on the next page, you can then use your debit/credit card and 'tah-dah' YOU'RE IN!
Be sure you are on the email Newsletter to be updated in case the class is filling up!!

I am so looking forward to meeting new friends and sharing great tips together!
Best Blessings!
Donna Miller
~~~~~~~~~~~~~~~~~
If you would like a class or retreat for a group of your own, please contact Donna and we will work with you to see how/when/where... the details to book your own group!

It is GREAT FUN!

It would be my pleasure to come visit and share with new friends!